Dreamsharing CCcam and IPTV service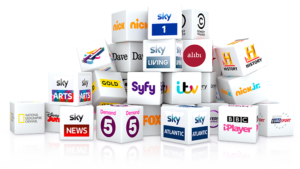 Internet Protocol Television (IPTV) est un service numérique délivré à votre téléviseur par le biais d'une connexion internet à haut débit (large bande). Dans ce service, les chaînes sont encodées en format IP et livrées à votre téléviseur via un boîtier décodeur ou appareil intelligent. Le service IPTV inclut également la vidéo à la demande, sans avoir besoin d'un lecteur VCD / DVD. Vous ne devez pas avoir les câbles de satellite ou plats – juste une connexion Internet haute débit – pour regarder de partout.
Internet Protocol Television (IPTV) is a digital service delivered to your TV through a broadband internet connection (broadband). In this service, channels are encoded in IP format and delivered to your TV via a set-top box or smart device. The IPTV service also includes video on demand, without the need for a VCD / DVD player. You do not have the satellite dishes or cable – just a high speed Internet connection – to watch from anywhere.
Chaines / bouquets disponible sur Dreamsharing